White Self Closing Braided Cable Wrap Sleeving
| | |
| --- | --- |
| Harga seunit: | USD 0.25 - 0.38 / Meter |
| Jenis bayaran: | L/C,T/T,Paypal,Western Union |
| Incoterm: | FOB,CFR,CIF |
| Pesanan minimum: | 500 Meter |
| Masa penghantaran: | 18 Hari |
Maklumat asas
Model No.: ZSC
Warna: Hitam
Type: Self-closing PET Braided Sleeving
Material: PET
Application: High Temperature, High-tech Fiel
Melt Point: 240±10℃
Color: Black
Feature: Excellent Mechanical Property
Work Temp: -40℃-+150℃
Flnmmability: UL94V-2
Certification: ROHS, Halogen Free
Size: Customized Size
Additional Info
Pembungkusan: Standard & mengikut keperluan pelanggan
Produktiviti: 1000000
Jenama: KEYUACE
Pengangkutan: Ocean,Land,Air
Tempat asal: China
Keupayaan bekalan: 100000
Sijil: RoHS, CE
Port: YanTian,Shenzhen
Penerangan produk
White Self Closing Braided Cable Wrap Sleeving

White Self Closing Braided Cable Wrap Sleeving adalah lengan perlindungan jenis baru, dipasangkan oleh poliester mono-filamen dan poliester pelbagai filamen. Black Jalinan kabel Sleeving ia h prestasi haba yang baik penyebaran, fireproofing, lelasan rintangan, mudah untuk beroperasi, struktur terbuka adalah baik untuk dawai abah-abah untuk memasang, mengekalkan dan memperbaiki.
Sleeve Cable Electric , Sleeving Polyester Sleeving adalah penyelesaian yang sempurna untuk melindungi wayar, kabel, memanfaatkan wayar di mana kemudahan pemasangan sangat penting. Sarung Tangan Berputar Split Diri dengan 25% overlap, Self Slerap Split Braided Sleeve, Braided Electrical Sleeving wrap this sleeving securely to itself eliminating the need to secure the sleeving opening with any other method.
Permohonan:
Lengan Jalinan telah digunakan secara meluas dalam kereta api berkelajuan tinggi, kereta, peralatan automasi, bahan wayar syarikat, terutama sesuai untuk alam sekitar yang memerlukan perlindungan dan pelesapan haba.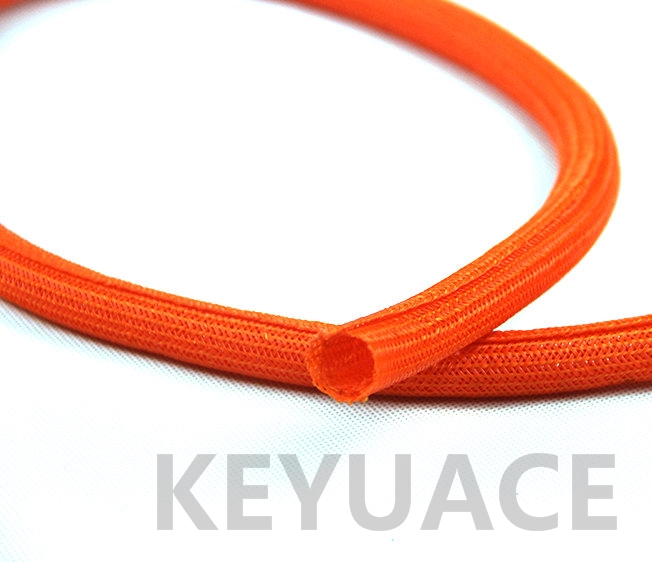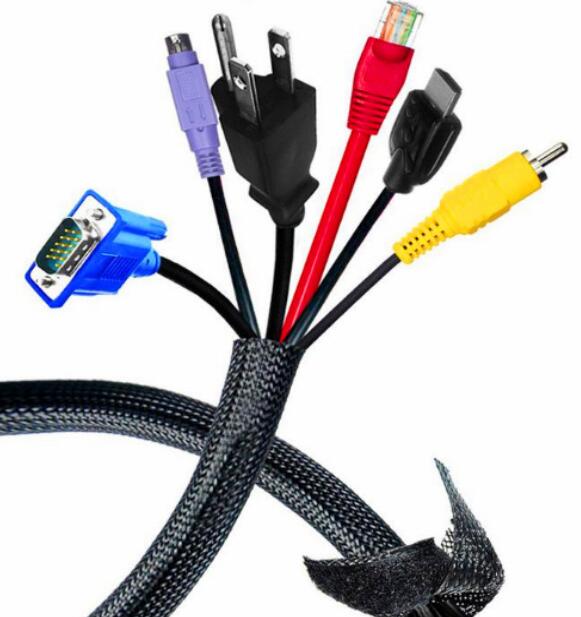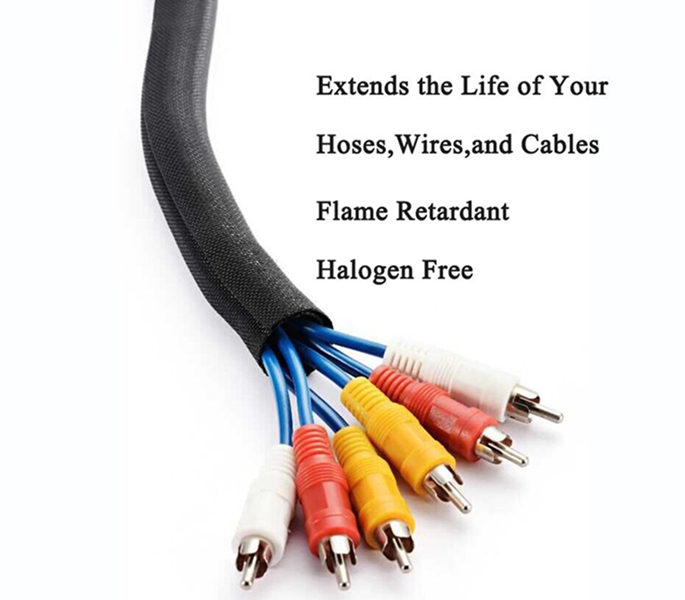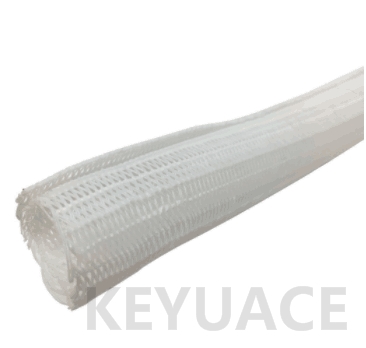 Lukisan saiz produk:



1, M kualiti atribut: poliester monofilamen + poliester multifilament
2, Suhu bekerja: - 50 darjah C hingga 150 darjah C
3, Titik lebur: 240 + 10 darjah C
4, tahap kalis api: UL94 V2
5, warna standard: hitam
6, Persijilan: ROHS, memenuhi pensijilan percuma halogen
7, Alat memotong: pisau yang tajam



Part NO.

ID (MM)

Coincidence rate (%)

Max.wire harness diameter(MM)

Packaging(L)

ZSC -009

6

25 %

7

100m/roll

ZSC -009

9

10

100m/roll

ZSC -013

13

14

50m/roll

ZSC -016

16

17

50m/roll

ZSC -019

19

20

25m/roll

ZSC -025

25

26

25m/roll

ZSC -032

32

33

25m/roll

ZSC -038

38

40

25m/roll

ZSC -050

50

52

25m/roll
Catatan:
1, diameter dalaman adalah garis pusat apabila sleeving adalah bulat, bukan lebar plat lay.
2, pembungkusan khas, warna khas, dan lain-lain, boleh disesuaikan mengikut kehendak pelanggan.
3, parameter terperinci produk, sila rujuk kepada lembaran sampel kelulusan kami.

Pembungkusan & penghantaran: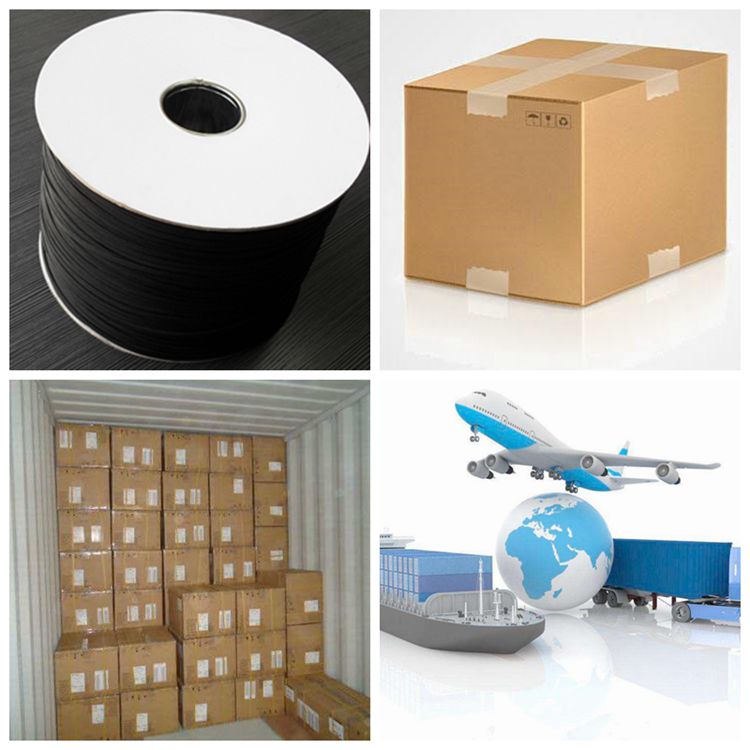 Perkhidmatan kami: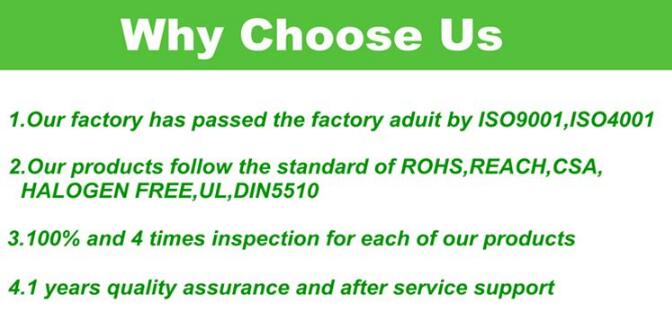 Soalan Lazim: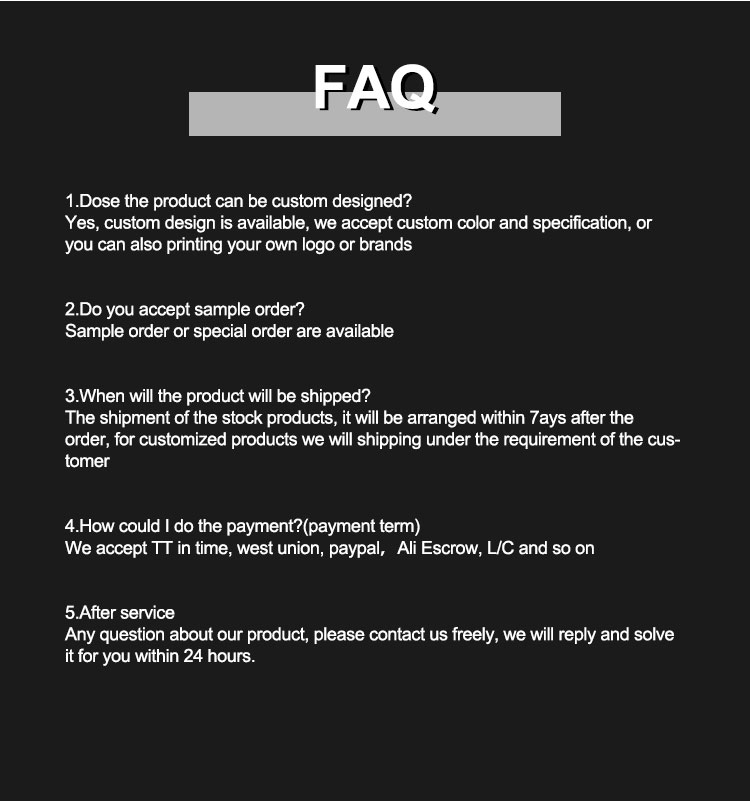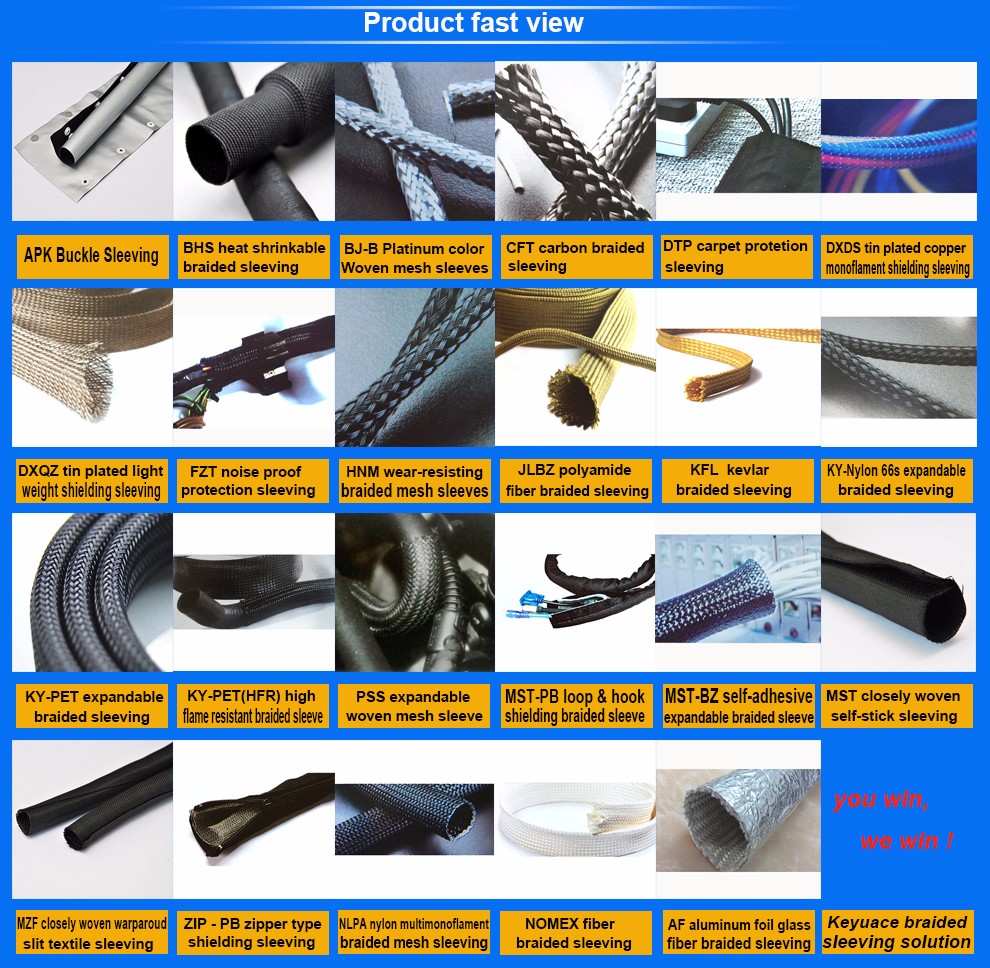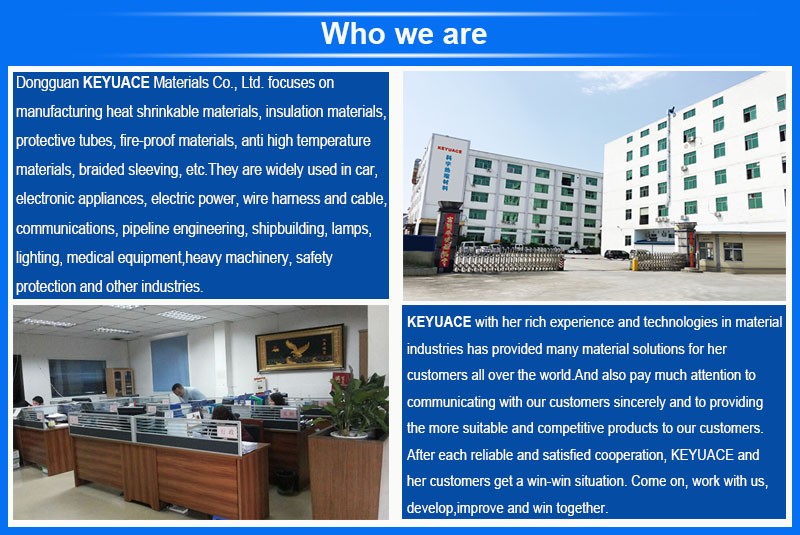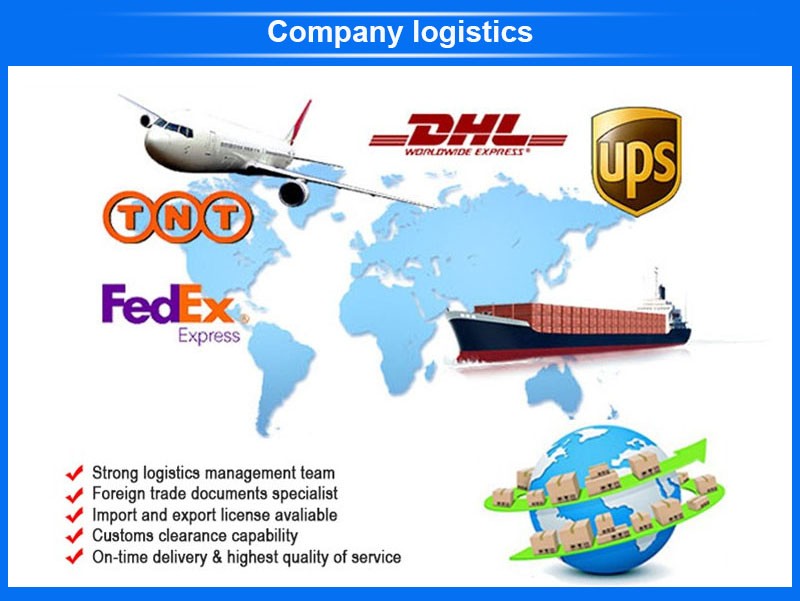 Kategori produk : Braided Sleeves
E-mel kepada pembekal ini